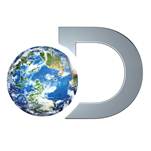 YUKON MEN RETURNS TO DISCOVERY FOR A FOURTH SEASON ON TUESDAY, SEPTEMBER 15 at 9PM ET/PT
(New York, NY) August 31, 2015 – Tanana, Alaska. It's a village on the very edge of civilization – less than 100 miles from the Arctic Circle. Life here is harsh. The 200 villagers face an ever-changing landscape with everything from fierce weather to wolves at their doorstep. The isolation of living in remote Alaska is real and tangible. Discovery is back in Tanana, Alaska with the season premiere of YUKON MEN on Tuesday, September 15 at 9 PM ET/PT.
The Yukon Men face new threats to their way of life. The changes can be frightening and cause some people to take extreme measures…and even to reassess their remote lifestyle. Residents find themselves at odds over a trap line, fighting for their livelihood. But they also pull together as a community to battle a pack of wolves closing in on Tanana and to rescue a stranded villager cut off by the sudden breakup of the icy Yukon River.
The Yukon Men are constantly reminded of their isolation. Another danger of their remote lifestyle hits home when a medical emergency strikes.
YUKON MEN is produced for Discovery Channel by Paper Route where Alan LaGarde and Brian O'Toole are Executive Producers. Kyle Wheeler is Executive Producer and Lisbeth Lozano is Coordinating Producer for Discovery Channel.
Source: ©2015 Discovery Channel, a division of Discovery Communications. All Rights Reserved.
YOU MIGHT ALSO LIKE...
VIDEO: Discovery Channel's HOMESTEAD RESCUE Premieres June 17
TV News: Discovery Channel Drops Off the Grid In All
TV News: New Season of Discovery Channel's Deadliest Catch Premieres
TV News: Discovery Searches For the Next AMERICAN TARZAN –
TV News: Discovery Channel's GOLD RUSH Returns For Seventh Season
TV News: Discovery's KILLING THE COLORADO Premieres August 4
TV News: Discovery Channel Acquires Rights To SACRED COD Documentary
TV News: Discovery's ALAKSA HOMICIDE Premieres June 2
© 2015, Judy Manning. All rights reserved.
Judy Manning
Dream chaser extraordinaire! Judy is sarcastic, goofy, and self-proclaimed minty fresh! She loves vampires and is an admirer of all things supernatural, paranormal, and mystical. (She's slowly coming around to zombies, but no clowns...she loathes clowns). She loves to read and write. She watches way too much TV and many movies. She's enjoys music of the Trance/electronica variety. She also has a wicked sweet tooth.
Latest posts by Judy Manning (Posts)