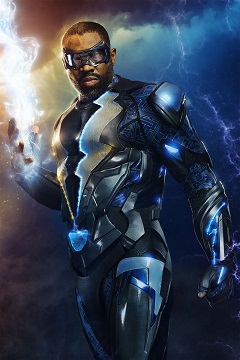 Black Lightning is coming soon to The CW!

Source: ©2017 The CW Network. All Rights Reserved.
Save
Save
YOU MIGHT ALSO LIKE...
TV News: The CW Announces New 2017-18 Fall Schedule
TV Promo: Supergirl – "Ace Reporter" Trailer
TV Promo: Arrow – "Dangerous Liaisons" Trailer
TV Promo: The Flash – "The Once and Future Flash"
Trailer: Paramount Pictures Releases New Trailer for Transformers: The Last
Trailer: Marvel Releases Teaser Trailer for Thor: Ragnarok
TV Promos: Season 3 of MAN SEEKING WOMAN Premieres January
Trailer: Annapurna Pictures Releases Trailer for Detroit
© 2017, Greg Staffa. All rights reserved.
Greg Staffa
I provide testosterone to the site. You won't be reading about how nice a actress looks in a dress or how much of a hunk Matt Bomer is in my reviews. I describe colors using words like brown, not taupe. My twitter name is @staffaroadtrip because I love road trips and have done two different 48-state road trips since 2008. My favorite show is White Collar.
Latest posts by Greg Staffa (Posts)