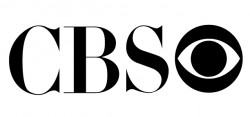 In a press release today —
CBS ANNOUNCES SUMMER PREMIERE DATES

 

"Big Brother" Returns with Three Weekly Episodes,

Following Its Two-Hour Premiere, Wednesday, June 28, 8:00 PM

 

"Zoo" Debuts Its Third Season Thursday, June 29, 10:00 PM

 

"Candy Crush," the New One-Hour, Live Action Game Show Series Based on the

Globally Renowned Mobile Game Franchise Premieres Sunday, July 9, 9:00 PM

 

The New Summer Suspense Thriller "Salvation" Premieres Wednesday, July 12, 9:00 PM

 

CBS today announced its summer schedule, including the new event series "SALVATION," the new live-action game show "CANDY CRUSH," the third season of "ZOO," based on James Patterson's #1 bestselling novel, and the return of the summer sensation BIG BROTHER.

"BIG BROTHER," hosted by Julie Chen, will once again have three weekly episodes.  The hit reality series debuts with a special two-hour premiere on Wednesday, June 28 (8:00-10:00 PM, ET/PT), followed by the Thursday broadcast on June 29 (9:00-10:00 PM, ET/PT), Sunday's installment on July 2 (8:00-9:00 PM, ET/PT), and its regular Wednesday time period on July 5 (8:00-9:00 PM, ET/PT). Last summer, all three editions ranked among the summer's top 10 broadcasts in adults 18-49, adults 18-34 and adults 25-54.

"ZOO," last summer's #2 scripted series, returns for its third season on Thursday, June 29 (10:00-11:00 PM, ET/PT). In season three, the year is 2027 and the world has reached a tipping point: as the human population continues to dwindle due to the sterility problem, an equally devastating threat rises in the form of "the hybrids," an army of unstoppable lab-made creatures, hell-bent on destroying Mankind.

"CANDY CRUSH," the new live action game show based on the globally renowned mobile game franchise premieres Sunday, July 9 (9:00-10:00 PM, ET/PT). The game that has become a worldwide phenomenon comes to life as teams of two people use their wits and physical agility to compete on enormous, interactive game boards featuring next generation technology to conquer "CANDY CRUSH" and be crowned the champions.

The new suspense thriller "SALVATION" premieres Wednesday, July 12 (9:00-10:00 PM, ET/PT). The series centers on tech superstar Darius Tanz (Santiago Cabrera) and MIT grad student Liam Cole (Charlie Rowe), who bring Pentagon official Grace Barrows (Jennifer Finnigan) a staggering discovery – that an asteroid is just six months away from colliding with Earth.

About BIG BROTHER

"BIG BROTHER" follows a group of people living together in a house outfitted with 87 HD cameras and more than 100 microphones, recording their every move 24 hours a day. Each week, someone will be voted out of the house, with the last remaining Houseguest receiving the grand prize of $500,000. BIG BROTHER is produced by Emmy Award-winning producer Allison Grodner and Rich Meehan for Fly on the Wall Entertainment, in association with Endemol Shine North America.

About ZOO

"ZOO," based on the #1 bestselling novel by James Patterson, stars James Wolk, Kristen Connolly, Billy Burke, Nonso Anozie, Alyssa Diaz, Josh Salatin and Gracie Dzienny.  Jeff Pinker, Josh Appelbaum, Andre Nemec, Scott Rosenberg, Michael Katleman, James Patterson, Bill Robinson, Leopoldo Gout and Steve Bowen are executive producers for CBS Television Studios.

About CANDY CRUSH

Matt Kunitz, Peter Levin, Russell Binder, Nicki Sheard, VP Brand at King, and Sebastian Knutsson are executive producers for Pulse Creative in association with Lionsgate Television, King Ltd. and CBS Television Studios. Knutsson is King's Chief Creative Officer and is one of the founders of the company. He created Candy Crush Saga.

About SALVATION

"SALVATION" stars Santiago Cabrera, Jennifer Finnigan, Charlie Rowe, Jacqueline Byers, Rachel Drance, Shazi Raja and Ian Anthony Dale. Liz Kruger, Craig Shapiro, who wrote the script (based on the story by Matt Wheeler), are executive producers along with Alex Kurtzman, Heather Kadin, Peter Lenkov and Stuart Gillard for CBS Television Studios in association with Secret Hideout. Academy Award nominated director Juan Carlos Fresnadillo ("Esposados") will direct and serve as executive producer on the first episode.

 

CBS' SUMMER 2017 SCHEDULE

Wednesday, June 28

8:00-10:00 PM                        BIG BROTHER (Two-Hour Season Premiere)

Thursday, June 29

9:00-10:00 PM                        BIG BROTHER (Thursday Premiere)

10:00-11:00 PM                      ZOO (Third Season Premiere)

 

Sunday, July 2

8:00-9:00 PM                          BIG BROTHER (Sunday Premiere)

Wednesday, July 5

8:00-9:00 PM                          BIG BROTHER (Regular Wednesday Time Period Premiere)

Sunday, July 9

8:00-9:00 PM                          BIG BROTHER

9:00-10:00 PM                        CANDY CRUSH (Series Premiere)

10:00-11:00 PM                      NCIS: LOS ANGELES (Summer Schedule NTP)

Wednesday, July 12

8:00-9:00 PM                          BIG BROTHER

9:00-10:00 PM                        SALVATION (Series Premiere)

10:00-11:00 PM                      CRIMINAL MINDS (Summer Schedule NTP)
Content and photos © 2017 CBS Broadcasting. All Rights Reserved.
Save
Save
YOU MIGHT ALSO LIKE...
TV News: CBS Announces Season Finale Airdates for its Primetime
TV News: Salvation, a New Event Series Coming to CBS
Casting News: Damon Gupton Joins the Cast of Criminal Minds
TV News: Fan Fav Shemar Moore Returns to Criminal Minds
TV News: CBS Renews ZOO For Third Season
TV News: CBS Renews Criminal Minds for its 13th Season
TV News/Trailers: CBS Announces Its 2016-2017 Primetime Lineup
TV News: Big Brother Renewed For Two More Editions
© 2017, YEC-Admin. All rights reserved.
YEC-Admin
The Administrative Team of YEC. We love TV, Movies, Books, & More...
Latest posts by YEC-Admin (Posts)