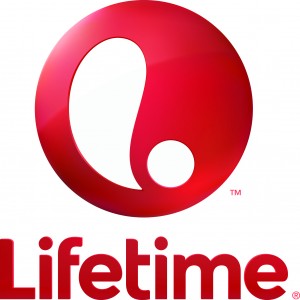 LIFETIME RENEWS DEVIOUS MAIDS
FOR THIRD SEASON
Hit Series from Marc Cherry and Eva Longoria
to Return with 13 All-New Episodes in 2015
LOS ANGELES, CA (September 26, 2014) – It's been a Devious two years at Lifetime and the network is set to get even more Devious in 2015.  Lifetime has renewed its hit series Devious Maids (#DeviousMaids, #DeviousArmy) for a third season, placing a 13-episode order for the program executive produced by Marc Cherry and Eva Longoria, and starring Ana Ortiz, Dania Ramírez, Roselyn Sánchez, Edy Ganem, Judy Reyes and Susan Lucci.  Produced by ABC Studios, Devious Maids will return next year.  The announcement was made today by Rob Sharenow, Executive Vice President and General Manager of Lifetime.
"We are thrilled to be bringing Devious Maids back for another season.  Marc Cherry has created a uniquely twisted world that blends his comic wit with devilishly ingenious characters and plot twists," said Sharenow.
Devious Maids is set in a world where murder and mayhem collide in the mansions of Beverly Hills' wealthiest and most powerful families.  Class warfare has never been as fun and dirty as it is in the tiny enclave where the staff is as clever, witty and downright devilish as their employers.  The series centers on a close-knit group of maids, Marisol (Ortiz), Rosie (Ramírez), Carmen (Sánchez), Valentina (Ganem) and Zoila (Reyes), who are bonded together by their jobs, life struggles and the melodramatic universe that engulfs their employers.  Devious Maids also stars Grant Show, Rebecca Wisocky, Tom Irwin, Drew Van Acker and Mark Deklin.
Season two of Devious Maids, which concluded July 13th, fueled Lifetime to be the number one cable network in its Sunday 10-11pm time period with Total Females, Women 18+, Women 25-54 and Women 18-49.  In its freshman season, the series was Lifetime's fastest-growing drama ever.
Inspired by the hit telenovela, Ellas son… la alegría del hogar and created by Marc Cherry, Devious Maids is produced by ABC Studios.  Season three will be executive produced by Cherry, Sabrina Wind (Desperate Housewives) and Eva Longoria (Desperate Housewives).  Joining them is the creative team of Ric Swartzlander (Cougar Town), Brian Tanen (Desperate Housewives), Larry Shuman (Kissing Miranda), David Lonner, John Mass and Televisa USA's Paul Presburger and Michael Garcia.
Source: ©2014 Lifetime Network. All Rights Reserved.
YOU MIGHT ALSO LIKE...
TV News: Girl in the Box Premieres Sept. 10 on
TV NEWS: Lifetime Renews UnReal For Season Three
Mary Kills People, A Darkly Comedic Drama Series Comes to
TV News: A New Season of Bravo Media's Andy Cohen's
NY Prison Break: The Seduction of Joyce Mitchell Premieres April
"SURVIVOR'S REMORSE" SEASON THREE PREMIERES SUNDAY, JULY 24TH WITH TWO
TV Clip and Synopsis of Lifetime's Remake of the Iconic
Movie Review: Girl Flu – Heartfelt and Honest.
© 2014, YEC-Admin. All rights reserved.
YEC-Admin
The Administrative Team of YEC. We love TV, Movies, Books, & More...
Latest posts by YEC-Admin (Posts)