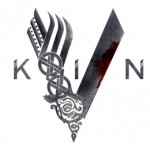 If you, like me, aren't at Comic-Con this year and missed out on the Vikings panel, you'll want to watch this sneak peak of Season 3 of Vikings. For more information on History Channel's hit drama series Vikings, visit the official site.
VIKINGS Season 3 Sneak Peak Video

VIKINGS, Season 3 is currently in production and is slated to premiere in 2015. VIKINGS tells the extraordinary tales of the lives and epic adventures of these warriors. The drama portrays the world of these Dark Age raiders, traders, explorers – not from an outsider's view, but, through the eyes of Viking society. VIKINGS centers on Ragnar (Travis Fimmel), a restless young warrior and family man who longs to find and conquer new lands across the sea and claim the spoils as his own.

Travis Fimmel (Warcraft) continues to lead the stellar cast as Ragnar, along with Katheryn Winnick as Lagertha, an Earl and fierce shield maiden; Clive Standen as Rollo, Ragnar's impulsive brother; Alexander Ludwig as Bjorn, the intelligent and bold warrior son of Ragnar; George Blagden as Athelstan, a young and not-so-innocent monk; Jessalyn Gilsig as Siggy, beautiful wife of the late Earl Haraldson; Linus Roache as Ecbert, King of Wessex, a man of strength, knowledge and undisguised ambition; Gustaf Skarsgard as Floki, a ship builder who designs the new generation of Vikings ships and Alyssa Sutherland as Princess Aslaug, Ragnar's new wife.

Joining the cast for season three are Lothaire Bluteau (The Tudors) as Emperor Charles of France, a powerful man who views battling the Vikings as spiritual and earthly; Kevin Durand (The Strain) as The Wanderer, a mysterious man who is not what he seems; and Morgane Polanski (The Ghost) as Princess Gisla, the elegant, self-possessed daughter of Emperor Charles and his most trusted advisor and Ben Robson (Dracula: The Dark Prince) as Kalf, Lagertha's trusted second in command.
Follow Vikings on Twitter.
LIKE Vikings on Facebook.
Content and video courtesy of HIstory Channel © 2014, A&E Television Networks, LLC. All Rights Reserved.
YOU MIGHT ALSO LIKE...
Video/Photos: VIKINGS – "The Last Ship" Mid-Season Finale Preview
Comic-Con News: THE VAMPIRE DIARIES TO CONCLUDE AFTER EIGHT SEASONS
Video: SDCC 2016 Ultimate Fan Experience
Video: Sneak Peek of The Walking Dead Season 7 Premiere
San Diego Comic-Con 2016: Day 1 Photos
TV Promo: Arrow – "Dangerous Liaisons" Trailer
San Diego Comic-Con 2016: Day 3 Photos
San Diego Comic-Con 2016: Day 2 Photos
© 2014, Elle. All rights reserved.
Writer, mother, realist, cloud lover, daydreamer, dessert enthusiast, sweet tea addict, perfectionist, and lover of life and Christ, but not in that order. http://www.fanfiction.net/~vikingloverelle
Latest posts by Elle (Posts)