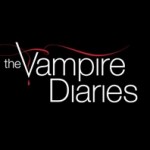 The Vampire Diaries returns Thursday, January 22 at 8/7c only on The CW. And there will be more Killer Kai. Stay tuned. For more info on the show, visit the official site.

LIKE The Vampire Diaries on Facebook.
Follow The Vampire Diaries on Twitter, as well as the cast: @cwtvd, @ninadobrev, @iansomerhalder, @katgraham, @paulwesley, @zach_roerig, @candaceaccola, and @McQueeninchains.
Video courtesy of The CW © 2014 The CW Network, LLC. All rights reserved.
© 2014, Elle. All rights reserved.
Writer, mother, realist, cloud lover, daydreamer, dessert enthusiast, sweet tea addict, perfectionist, and lover of life and Christ, but not in that order. http://www.fanfiction.net/~vikingloverelle
Latest posts by Elle (Posts)