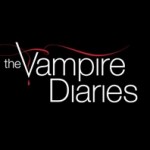 Your patience is being rewarded. The Vampire Diaries returns Thursday at 8/7c with an all new episode. The New Year brings new blood along with it. We finally learn the big secret Stefan (Paul Wesley) has been trying to keep from Enzo (Michael Malarkey). Tune in to all new episodes of The Vampire Diaries, Thursdays at 8/7c only on The CW. For more info on the show, visit the official site.
LIKE The Vampire Diaries on Facebook.
Follow The Vampire Diaries on Twitter, as well as the cast: @cwtvd, @ninadobrev, @iansomerhalder, @katgraham, @paulwesley, @zach_roerig, @candaceaccola, and @McQueeninchains.
Video courtesy of The CW © 2015 The CW Network, LLC. All rights reserved.
© 2015, Elle. All rights reserved.
Writer, mother, realist, cloud lover, daydreamer, dessert enthusiast, sweet tea addict, perfectionist, and lover of life and Christ, but not in that order. http://www.fanfiction.net/~vikingloverelle
Latest posts by Elle (Posts)