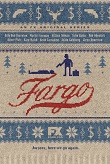 FX has released seven teasers to promote the upcoming second season of Fargo. While short on content, these clips set the tone for what's sure to be a bloody adventure. I don't know about you but I got a chuckle from the Cuckoo clip.
Fargo, starring Kirsten Dunst, Ted Danson and Patrick Wilson, returns for an all new season this October on FX.

Visit the show's website http://www.fxnetworks.com/fargo
Like Fargo on Facebook
Follow Fargo on Twitter
Source: ©2015 FX Networks, LLC. All Rights Reserved.
YOU MIGHT ALSO LIKE...
TV News: FARGO Season Two Marathon Begins June 4 At
News and Video Clips: FX's Highly Anticipated Drama Series Legion
*UPDATED* TV News: FARGO Season Three Trailer and Extended Trailer
TV News/Videos: FX Sets Premiere Date for Third Season of
Casting News: David Thewlis, Michael Stuhlbarg and Jim Gaffigan Join
Casting News: Mary Elizabeth Winstead Joins Cast of Fargo
TV News: Legion Picked Up By FX Networks to Debut
TV News: FX Orders a Second Season of Legion for
© 2015, Greg Staffa. All rights reserved.
Greg Staffa
I provide testosterone to the site. You won't be reading about how nice a actress looks in a dress or how much of a hunk Matt Bomer is in my reviews. I describe colors using words like brown, not taupe. My twitter name is @staffaroadtrip because I love road trips and have done two different 48-state road trips since 2008. My favorite show is White Collar.
Latest posts by Greg Staffa (Posts)