Tag Archive:
31 Days of Halloween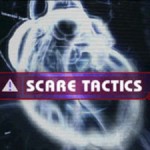 Syfy's sixth annual 31 Days of Halloween will unleash nearly 600 hours of bloodcurdling programming throughout the entire month of October, led by Halloween-themed episodes of Ghost Hunters (October 30) and Naked Vegas (October 29), a Scare Tactics marathon (October 28) and a trio of original horror movies including Zombie Night (October 26) starring Darryl Hannah, Anthony Michael Hall and "Mrs. Partridge," Shirley Jones!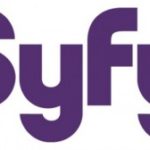 his Fall, Syfy will take viewers to imaginative new programming heights led by the premiere of the provocative reality series Fangasm (September 24) and Naked Vegas (October 29), which journey into the worlds of super fans and body painting art; the season returns of Ghost Mine (September 4), Haven (September 13), Ghost Hunters (October 9) and Haunted Highway (November 27), as well as a special Scare Tactics marathon (October 21).
Copy Protected by