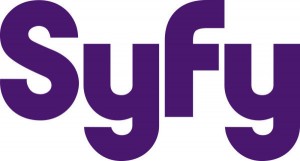 Heading to Comic-Con this year? Make sure you stop by The Expanse Cafe in the Heard Rock Hotel and pick up your Cardboard viewer.
In a press release:
SYFY LAUNCHES VIRTUAL REALITY APP WITH GOOGLE CARDBOARD FOR HIGHLY-ANTICIPATED SERIES THE EXPANSE

THE EXPANSE VR EXPERIENCE MARKS FIRST APPLICATION OF GOOGLE CARDBOARD FOR A TV SERIES

13,000 CARDBOARD VIEWERS TO BE DISTRIBUTED AT SAN DIEGO COMIC-CON IN SYFY'S THE EXPANSE CAFÉ

San Diego, CA – July 9, 2015 –Syfy has announced the launch of a virtual reality app for The Expanse, the network's highly-anticipated drama series from Alcon TV premiering in December 2015. Utilizing Google Cardboard, the app immerses viewers into the vast world of The Expanse, giving them the opportunity to enter into settings from the show and experience them in virtual reality.

"The Expanse VR" app – available for iOS and Android devices – takes users on a 360-degree tour of the spaceship Canterbury (the massive ice freighter introduced in the first episode of The Expanse). Additional virtual reality content will be added to the app in the months leading up to the series' premiere in December.

To kick things off, Syfy is offering 13,000 free Cardboard viewers to attendees at San Diego Comic-Con, available at The Expanse Café (Mary Jane's Café in the Hard Rock Hotel, 207 5th Ave). All weekend, fans can stop by the café to learn more about the series, demo and download the app and assemble their own Google Cardboard. In addition to experiencing The Expanse in virtual reality, Comic-Con attendees can also attend a screening of the series' first episode and a Q&A with the cast and producers (Saturday, July 11 at 4PM, Indigo Ballroom, Bayfront Hilton).

Conceived from a partnership between Syfy and NBCUniversal Media Labs, the app was developed by IM360 in collaboration with artists at Digital Domain. The team worked in close conjunction with the visual effects department on The Expanse, maintaining the experience's authenticity by working off of materials used to build the Canterbury on the show.

"At Syfy, we're constantly looking for innovative ways to let fans experience and interact with our content, so virtual reality has been on our radar for a while," said Matthew Chiavelli, SVP, Syfy Digital. "The Expanse, with its incredibly detailed, vast world, offers many environments for us to mine and bring to life, and made for the perfect project to launch in this space. We are thrilled to be the first series to utilize Google Cardboard in this way, and have been lucky to work with top-notch teams from IM360 and Digital Domain, as well as at NBCUniversal Media Labs, to premiere this first-to-market activation."

"It was exciting to work with Syfy on this groundbreaking new way to engage with viewers," said Hanzhi Tang, VFX Supervisor, Digital Domain. "This is such a highly anticipated new show and our team hopes it helps put fans right in the action with our new, cutting edge, immersive technology."

"It's exciting to see this first of its kind Google Cardboard and NBCUniversal proof of concept come to life for Syfy's The Expanse," said Sanjay Macwan, SVP & CTO, NBCUniversal Media Labs. "Our Media Labs team leverages projects like this custom VR app to build 'real life' pilots that demonstrate innovation across NBCUniversal's content portfolio. Based on its success, we'll then be able to re-skin and scale the concept across our diverse set of businesses."

Premiering on Syfy this December, The Expanse is a 10-episode space drama set 200 years in the future, after mankind has colonized the solar system. A hardened detective (Thomas Jane) and a rogue ship's captain (Steven Strait) come together for what starts as the case of a missing young woman and evolves into a race across the solar system to expose the greatest conspiracy in human history. The series is based on the popularNew York Times bestselling book series collectively known as The Expanse, written by Daniel Abraham and Ty Franck (under the pen name James S. A. Corey).
Source: ©2015 Syfy, a division of NBC Universal. All Rights Reserved
Greg Staffa
I provide testosterone to the site. You won't be reading about how nice a actress looks in a dress or how much of a hunk Matt Bomer is in my reviews. I describe colors using words like brown, not taupe. My twitter name is @staffaroadtrip because I love road trips and have done two different 48-state road trips since 2008. My favorite show is White Collar.
Latest posts by Greg Staffa (Posts)