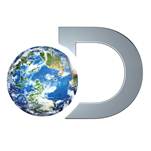 GOLD RUSH SPECIAL – Remembering John Schnabel
Premiering Friday, April 1 at 9 PM ET/PT on Discovery Channel
A special presentation of GOLD RUSH, honoring the life and legacy of Grandpa John Schnabel.
Born in 1920, John was the son of a Kansas wheat farmer. His father brewed bootleg alcohol during prohibition and the family had to leave the farm when the US Marshals came looking for him. At 19 years old, John packed up his possessions and took a steamer north to Haines, Alaska, where he joined his father, who had set up a sawmill.
The day after Pearl Harbor was bombed, John volunteered to join the US Navy, but was placed in the Air Corps. After the war he returned to Haines and in 1946, he bought Porcupine Mill, which, after he renovated it, could produce 10,000 feet of board wood per day. John went on to open a local hardware store and was later elected mayor of Haines.
At 68, John suffered heart problems and underwent a triple bypass. His doctor recommended that he keep active so John bought the Big Nugget mine and started gold mining. He taught his grandsons Payson and Parker how to prospect, pan and operate equipment and passed on to them his passion for gold mining.
On March 18, 2016, John passed away peacefully in his sleep at the age of 96. A statement from the Schnabel family: "We couldn't have asked for a better father, grandfather and overall family man. He was a true legend and we appreciate all of your love and support as we celebrate his wonderful life."
Photos of Grandpa John
Source: 2016 Discovery Channel. All Rights Reserved.
© 2016, Judy Manning. All rights reserved.
Judy Manning
Dream chaser extraordinaire! Judy is sarcastic, goofy, and self-proclaimed minty fresh! She loves vampires and is an admirer of all things supernatural, paranormal, and mystical. (She's slowly coming around to zombies, but no clowns...she loathes clowns). She loves to read and write. She watches way too much TV and many movies. She's enjoys music of the Trance/electronica variety. She also has a wicked sweet tooth.
Latest posts by Judy Manning (Posts)